Visit our cosmetic dentist in Melbourne
Every smile is meant to be beautiful. But sometimes, there can be factors like chipped, stained, misaligned or broken teeth that can mar the appearance of our smile. Thankfully, modern cosmetic dentistry can help you retain, and enhance the beauty of your smile. You can get a complete smile makeover through cosmetic dentistry at our clinic in Melbourne.
Not all cosmetic dental treatments are designed for aesthetic improvement. There are some which also have a restorative purpose, to restore optimum functionality or to prevent cavities. At Mentone Smiles, we have an experienced team of cosmetic dentists in our Melbourne clinic offering a variety of cosmetic dental treatments for our patients.
Photos of Cosmetic Dentistry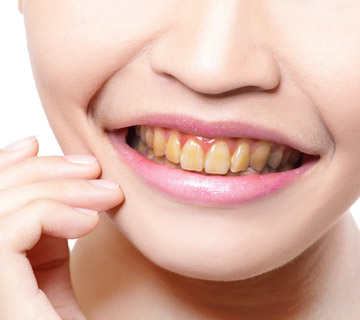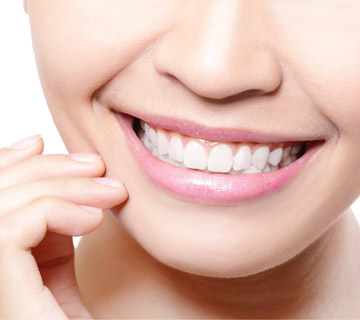 Teeth Whitening:
This continues to be one of the most popular cosmetic dentistry treatments at our Melbourne clinic. Our pearly whites may not stay as bright as we'd like, and this can be attributed to a lot of factors like age, dietary choices and even bad oral habits. Teeth Whitening is an easy, painless way to get the brightness back. At Mentone Smiles, we offer the option of in-chair whitening as well as at-home whitening. The in-chair option is known to give incredible results in just one hour! In case that isn't feasible, you can always opt for a customized treatment plan that you can follow in the comfort of your home.
Gummy Smile Correction:
If your smile shows off more gum than teeth and if you feel conscious about it, then we can correct that. The actual treatment would be planned after ascertaining the cause of the gummy smile – short upper lip, hyperfunction of the upper lip, overgrown gum tissue or genetics. Our expert cosmetic dentists, among the best in Melbourne, can help reduce the intensity of gummy smile.
Dental Inlays and Onlays
This is a highly popular treatment to repair the structural damage in teeth, using a tooth-coloured filling. This is similar to a dental filling, except for the fact that these are made in a dental laboratory and are bonded onto your teeth when you visit our clinic. This not only helps to repair the structure and look natural, but also restores the tooth's original shape and form.
Dental Veneers
Dental veneers make a good option for those who require restorative and cosmetic work for multiple teeth. These are thin, custom designed shells usually made of porcelain, which are bonded over your existing teeth to hide any type of discolouration, chipping and cracked teeth. These are customized for you after taking a mould of your teeth, and can restore strength and beauty to your teeth.
Cosmetic Dental Crowns
Dental crowns are also sometimes used in cosmetic dentistry to treat teeth that are misshapen, chipped, broken, severely stained or even gappy teeth. Also known as dental caps, these are custom made for your teeth, and are fitted above your existing teeth to restore its shape, size, colour and overall appearance. Apart from the cosmetic purpose, they also help hold damaged teeth together and restore biting pressure.
Cosmetic Orthodontics
Misaligned teeth can be a cause of embarrassment and anxiety, and can also inhibit natural expression. So if you have buck teeth or even crooked or overlapping teeth, modern orthodontic methods allow you to reshape your smile without having to wear metal braces. With Invisalign and ClearCorrect, it is possible to correct your smile with straighter teeth, without having the world know about it.
Smile Makeovers
This is for those who want to enhance the way they smile, but aren't quite sure how to go about it. Given that there are so many different types of cosmetic dental treatments, each with its own merits. It can be difficult to choose which treatment would give the desired result. A smile makeover starts off with a consultation with the cosmetic dentists at our Melbourne clinic, at the end of which they recommend a plan that could be just one procedure or a combination of different procedures that will best help to achieve the desired results within budget.
Our entire team at Mentone Smiles is committed to help our patients smile their best smile. So while we have a strong focus on preventative care, we also understand the value that cosmetic dentistry can offer, and decided to offer it in our Melbourne clinic. A better smile can make a person feel more beautiful, and can do wonders for self-confidence as well. It is always very heartening for us to see that spark in our patients' eyes when they complete a cosmetic dental treatment with us. If you are looking for experienced yet affordable cosmetic dentists in Melbourne, do schedule an appointment.
Your child will receive a complimentary goody bag containing tooth brush, paste and gifts.