About Us
Sensible Ethical Dentistry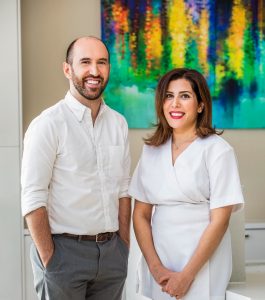 Our vision at Mentone Smiles is to provide affordable family dentistry whilst maintaining the highest standards of dental care.
At our family owned practice, our caring and highly experienced team will guide and support your choices throughout your dental care. Our focus is our Preventative Dental Program which will help you create long-term habits, minimal future intervention and life-long healthy smiles.
Our philosophy at Mentone Smiles is to treat our patients like our own family, emphasizing communication, comfort and a compassionate approach at each stage of your treatment. We value that you have chosen us to look after your dental health and look forward to welcoming you to our family. We service areas such as Parkdale, Cheltenham, Mentone, Moorabbin, Mordialloc, Beaumaris, Braeside, Aspendale, Edithvale, Aspendale Gardens, Dingley, Chelsea, Highett and Sandringham.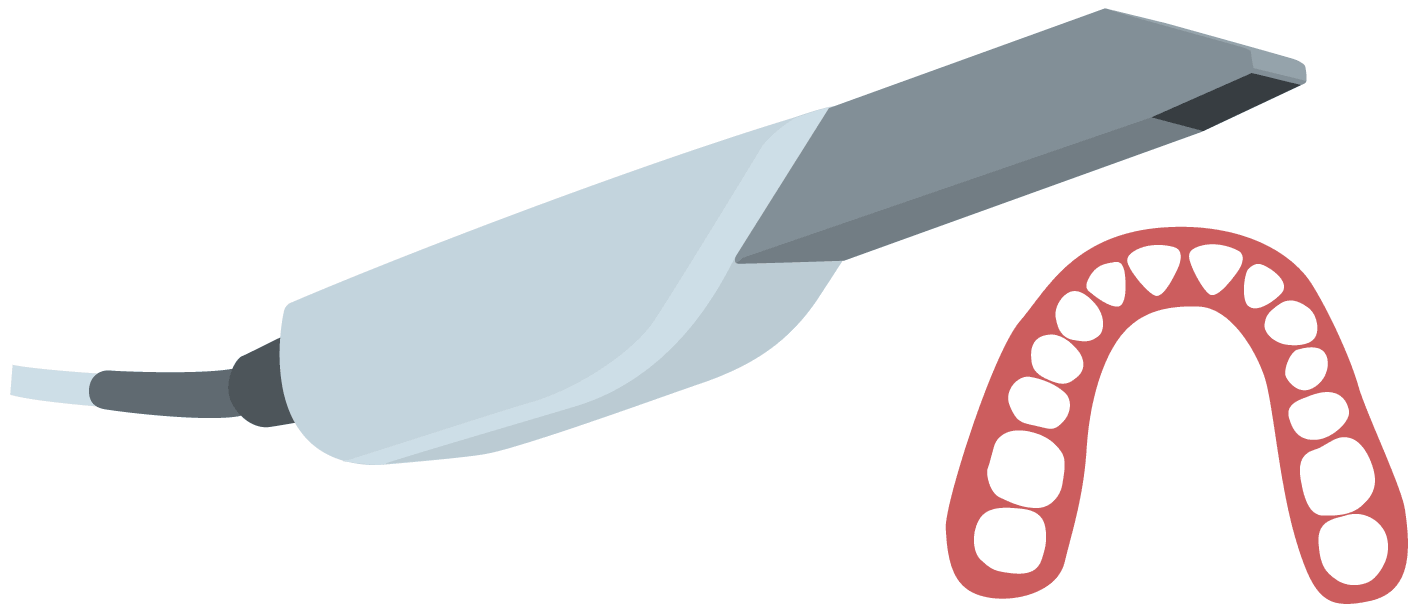 1

Get evaluated

If you're a good candidate for clear aligners, your dentist will take photos and x-rays, use a scanner or impressions to capture the shape of your teeth, and submit your prescription to ClearCorrect.

2

Wear your aligners

We'll make a series of aligners customized to apply pressure to the teeth that you want to move.

Your dentist will check your progress periodically and give you new sets of aligners. You'll wear the aligners for at least 22 hours per day, progressing through each step until your treatment is done.
Our Advantages
Highly Experienced Dentists
Over 20 years combined experience, our dentist excel both clinically and academically
Using Innovative
Technology
Our treatment rooms are furnished with the most up to date equipment. We are early adopters of new technology such as 3D printing and CAD/CAM
Family owned and independent
We treat our patients as we would our own family members.
Affordable
Benefits for patients with all health funds or without insurance due to our competitive prices
Your Smile Makes Our Day!
We Are a Friendly And Affordable Family Dentist Based In Parkdale, Melbourne
At Mentone Smiles, we try to do dentistry differently, with an unwavering commitment to prevention before cure. We firmly believe that there is nothing better than having our health in our hands, and seek to empower our patients to make the right choices when it comes to their dental health.
This is why we place a lot of emphasis on our Preventative Dental Program, which has helped scores of patients adopt the right long-term habits for oral health, so as to minimize the chances of future intervention, and safeguard happy, healthy smiles for life. Because after all, prevention is definitely better than cure! We also ensure that our prices are affordable, so that all who live in Melbourne can get access to a quality dentist in Melbourne.
Family and Emergency Dentist Operating in Mentone
We are a team of highly experienced and qualified dentists who specialise in family dentistry, emergency care, and sleep dentistry. We provide free consultations to new patients and provide treatment in the following ways:
White Fillings
Bridges and Crowns
Dental Implants
Dentures
Endodontic Treatment
Gum Disease Relief
Veneers
Removal of Wisdom Teeth
General Oral Hygiene
Mouthguards
Orthodontic Treatment
ClearCorrect
Tooth Whitening
Sleep Dentistry – We use intravenous sedation to provide treatment to busy patients who require multiple procedures to be completed at the one time. This is also an effective method for patients who require highly complex procedures to be completed. For people suffering from medical conditions, phobias, or anxieties relating to dental procedures, this is also a good way of completing a procedure.
Please speak to our team of dental professionals on whether sleep dentistry is a good idea for you.
We are a family owned practice, and like to treat our patients with personalised care, at every step of the treatment. This care, coupled with our experience creates an atmosphere of ease and comfort for our patients, even for those who are fearful about dental visits. When our patients entrust us with their dental health, we take it upon us to ensure that they go back with happier and healthier smiles. This approach has earned Mentone Smiles the reputation of being an ethical and affordable dentist in Melbourne.
Meet All Your Dental Requirements, Including Laser Tooth Whitening, Invisalign, Clearcorrect And Affordable Crowns, At Our Melbourne Clinic
We are a family dentist, catering to adults and children alike. Most of our patients become our regulars because of our all-round, holistic approach to dental care. We offer a host of in-house treatments that you might need, from tooth whitening with laser, to affordable root canal and crowns, to advanced orthodontic treatments with Invisalign and ClearCorrect at our clinic in Melbourne, with the highest standards of dental care. In fact, a lot of our patients who need a root canal are often surprised at how affordable our fees are.
In line with our focus on preventive care, we recommend an annual comprehensive examination, along with regular dental check-ups and teeth cleaning so that your teeth stay in top shape, and we are able to screen, and treat any dental issues before they flare up into bigger issues. This is all the more necessary when it comes to children, as it is good to monitor the transition and development of permanent teeth, and ensure that it is happening as it should. In cases where there are remedial measures required, like when the teeth are not straight, they can be easily corrected at an early stage to avoid many inconveniences.
Providing Emergency Dental Care To Our Patients
Mentone Smiles provides comprehensive emergency dental care within 24 hours, in the Kingston and Bayside area. We can provide care to those who are experiencing pain or extreme discomfort. Contact our team of dentists if you are in urgent need of dental work.
We understand that dental problems can occur out of the blue, and that they can't wait until the next day to be treated. Therefore, we provide a caring and understanding emergency dental care to our valued patients.
Emergency care we provide:
– Severe Toothache Relief
– Root Canal
– Dry Socket
– Bridge and Crown Work
– Damaged or Broken Fillings Treatment
– Tooth Infections
– Broken or Chipped Tooth Repair
– Repair of Dentures
– Removal of Wisdom Teeth
When You Have An Emergency, We Are The Dentist You Can Trust In Melbourne
And while the preventative dental care is the best way to go, we also understand that there can be unforeseen emergencies like some injury or accident, or even a severe toothache or loss of filling or even broken crowns, which can be really painful and come in the way of your regular day. Tooth pain should never be ignored, and must be tended to at the earliest. This is why we have a dedicated emergency treatment option for those who need urgent care. With our emergency dental care, you can be assured of quick pain relief and a holistic treatment plan that will take care of your situation. Some other reasons that call for an emergency dental visit are:
Exposed tooth roots
Chipped or fractured teeth
Dislodged or lost teeth
Dental infection
Advanced gum disease
So if you are looking for an emergency dentist in Melbourne, we've got you covered. Needless to say, in case of any life-threatening emergency, we recommend that you go straight to the emergency department of your local hospital!
Cosmetic Dentistry With a Difference
Dentistry today is not just about ensuring good functionality, but also looks at enhancing the cosmetic appearance of your smile. And one of the most popular treatments at our clinic in Melbourne is tooth whitening. Teeth tend to get discoloured due to a variety of reasons, like smoking, tobacco or certain beverages, and even natural aging. And if you are unhappy with the colour of your teeth, there is no reason for you to stay that way! You can avail of a professional teeth whitening session at our clinic, which lighten stains to give you a noticeably brighter smile. We also offer the latest laser whitening treatment at our Melbourne clinic.
With Mentone Smiles, you can be sure that you will get dental care that you can count on, without the fear of unnecessary treatments or exorbitant fees, for both regular treatments like affordable root canals or dental crowns, as well as special treatments with Invisalign or ClearCorrect. You can also come to us if you are looking for an emergency dentist in Melbourne. We service patients from suburbs like Parkdale, Aspendale Gardens, Beaumaris, Chelsea, Cheltenham, Dingley, Mentone, Moorabbin, Braiseside, Mordialloc, Edithvale, Highett and Sandringham. If you would like to experience our services, just give us a call on (03) 9583 4888 to schedule an appointment. We look forward to serving you and your smile.
Contact our team of experts to arrange our dental services
If you would like to arrange a consultation with our friendly team of experts, please do not hesitate to contact us.
Please call (03) 9583 4999 or email reception@mentonesmiles.com.au and we will get back to you as soon as possible.
Our service is ideal for people who live in Cheltenham, Parkdale, Sandringham, and surrounding areas.